Professional Rapid Water Test Kit
•
Highly sensitive
•
Tunable detection limit
•
Broad range of microorganisms
•
Fast (30 min)
WHAT IS AQUAVIAL PRO
AquaVialTM PRO is the ideal water quality screening tool for water treatment professionals. Designed for monitoring microbial levels, biofilm formation detection, warning system for Legionella control, and efficacy confirmation of water disinfection systems.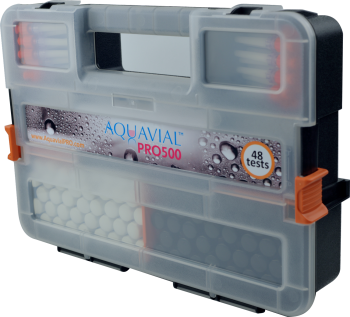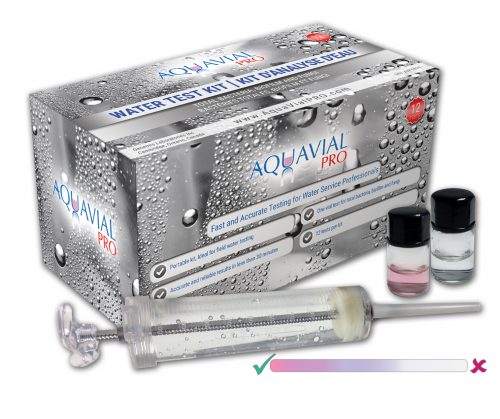 FROM IDEA TO PROTOTYPE
Developed in collaboration with the University of Waterloo, this advanced nanotechnology works using microbial cell wall surface recognition. Visual detection of bacteria, fungi and biofilm in 15 to 30 minutes, allows for rapid corrective action.
How does it work?
Microbial cell wall surface recognition
What is it for?
Monitoring microbial activity & legionella contamination in water distribution systems and cooling towers
Why use AquaVial?
Low cost, visual detection, fast estimation, tunable sensitivity, readout with or without instrument
Why it Matters?
Rapid corrective action againgt: Biofilm & Legionelle, Microbialy influenced corrosion, Disinfection method performance
The test detects low levels of most bacteria and fungi and is ideal for detecting the presence of biofilm.
The test has been verified to date using:
Legionella pneumophila variant Lp01,
Salmonella enterica ATCC10708,
Staphylococccus aureus ATCC 6538,
Escherichia coli (ATCC PTA-4752)
Bacillus megaterium (ATCC 21209),
Pseudomonas putida (ATCC 12633),
Baker's yeast,
Klebsiella Pulmonae,
Pseudomonas aeroginosa ATCC 15442
Aspergillus Niger,
Mycobacteria terrae,
Candida albicans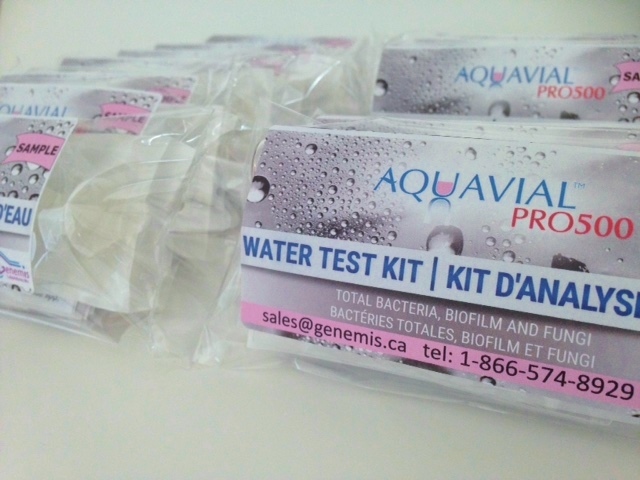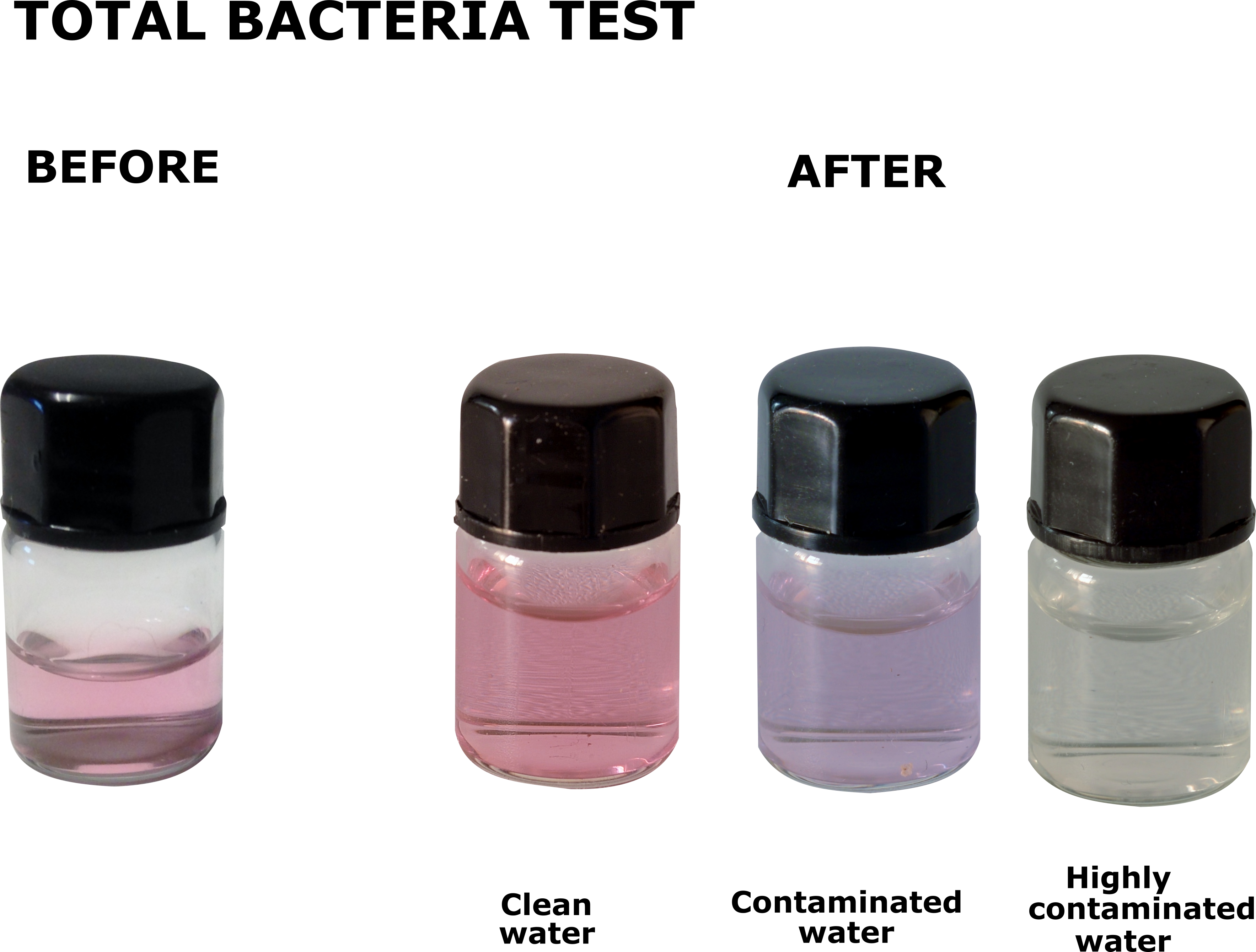 Step 3
Toggle content goes here, click edit button to change this text.
Toggle content goes here, click edit button to change this text.